Great Day for a Mid-Atlantic Offshore Survey
Posted on April 20, 2015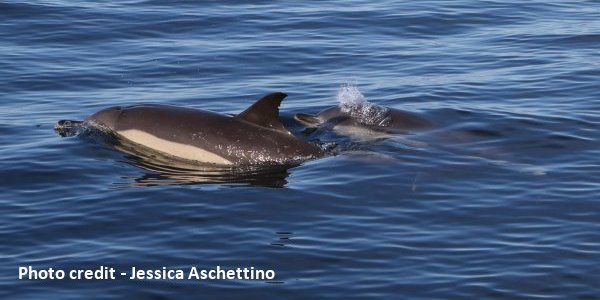 Researchers from HDR recently had a very successful first day of offshore surveys conducted as part of a new humpback whale monitoring project being conducted in the mid-Atlantic waters off Virginia Beach, VA.   Conditions were excellent throughout the day with mostly Beaufort 0-1 and they logged a total of 21 sightings of 7 different cetacean species combined from both aerial and vessel survey teams!  Survey efforts focused offshore of Virginia Beach extending just beyond the shelf break (approximately 65 miles offshore).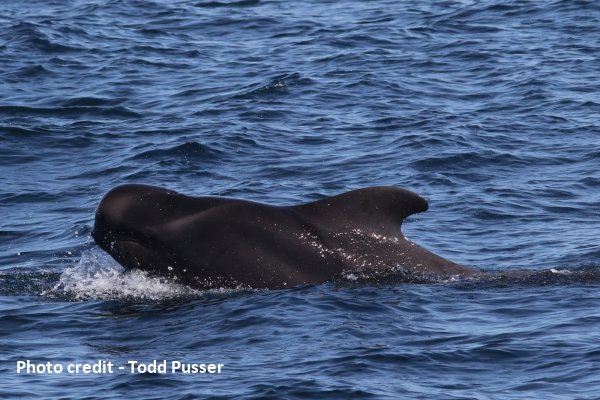 The vessel survey encountered 3 groups of bottlenose dolphins on the way out (one group of 800+ animals spread out over several miles), a group of harbor porpoise, and a minke whale. Further offshore the vessel team had sightings of loggerhead sea turtles, several groups of pilot whales, and a fin whale, as well as 2 groups of common dolphins on the return trip. The aerial team's sightings also included a humpback whale.  Over 1,000 photos were collected for species confirmation and photo identification. Focal follows were also performed on the minke and fin whales in order to help understand how baleen whales utilize habitats located within Navy training and testing ranges and in high-use shipping traffic corridors.
Although this project is focused on humpback whales and has been conducted primarily in shallow coastal waters to date (see humpback project profile for more information), it will likely provide significant insights into the marine mammal species assemblage in the offshore waters which is a very important region for shipping activity and military training.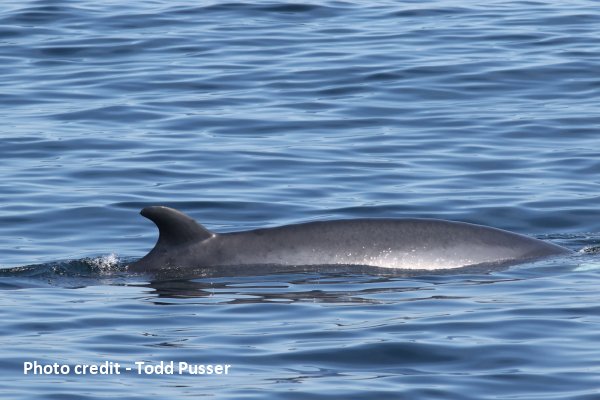 This project is being conducted under NMFS Permit 16239